Bainbridge Island Real Estate:  Bainbridge Market Report
Welcome to my real estate blog. If you want to know the trends and stats of the Bainbridge Island real estate market, this Bainbridge Market Report makes it easy for you to keep your thumb on the pulse of the local market. If there are some statistics you are curious about, please just ask.
The latest edition and archives through 2016 are all available below.
Sign up to receive your own copy in your inbox the second Saturday of each month.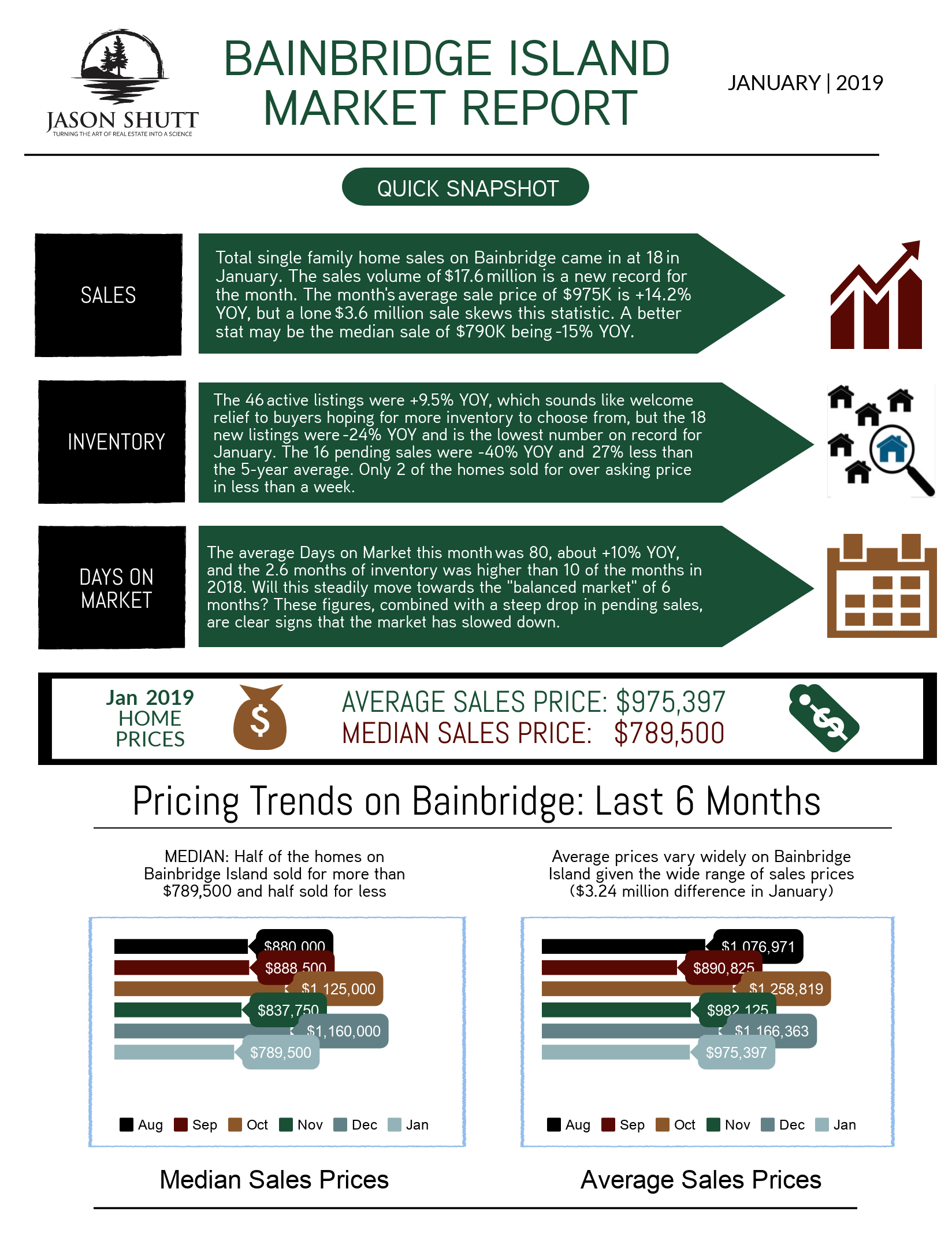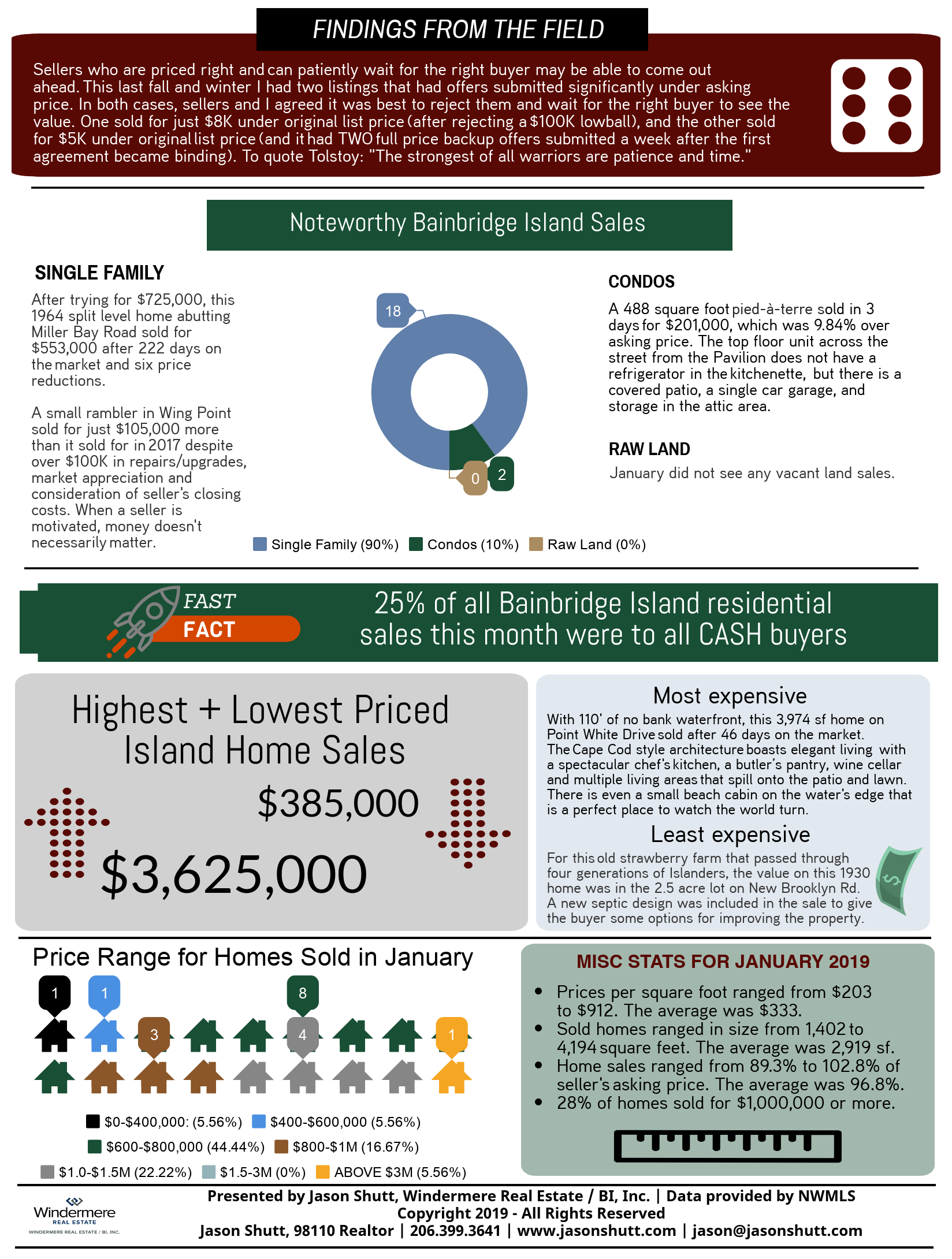 2020
2019
Scroll down to find the archives (through 2016)
2018
2018 HIGHLIGHTS:
January 2018 set a record for the lowest number of active listings in this month.
February 2018 was the first time ever that both the median and average home sale price were into the 7-figures.
A condo sold in March for $106,000 under original asking price. That's right... 12.5% under where the sellers first started on the market.
April saw 40% of residential sales go to all cash buyers. 40%!
May saw more listings than any May on record except 2007, but the demand of today is certainly greater than back then.
June saw 43% of combined single family and condo sales go to cash buyers.
July did not see a single vacant lot sell; it's likely we can point to high land prices, high construction costs and the City of Bainbridge Island's emergency building moratorium as possible reasons why this niche of the market is so slow.
August had more active listings (increased supply) and fewer pending sales (decreased demand) than we have seen in a long time. The market's metrics are shifting...
September saw Jason Shutt sell both the highest and lowest priced homes on Bainbridge Island, as well as one of his best frineds from college move from Seattle to Winslow.
November saw Jason Shutt sell a secure parking spot in Harbor Square for $45,000 after just one day on the market. It was rented hours after closing for $200/mo.
2017
2016