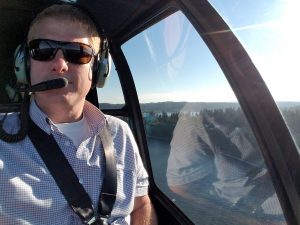 One of my first clients was a waterfront buyer. Over the course of 9 months, most of which he was at home in Oklahoma, I researched at least two dozen properties on his behalf. Michael is a commercial real estate player who asks a lot of insightful questions and gave me an opportunity to dig in deep to this niche of the Bainbridge Island home market. Since selling him his vacation/retirement lifestyle home up on Agate Point, I've also sold him a fixer (that's will soon be a VRBO) on Point Monroe, and he's always on the hunt for more "magic."
I've had the pleasure of selling ten waterfront homes and one with tidal rights in my first few years in business. What I've learned is they're all remarkably unique and special in their own way. And it takes the right buyer to love these properties, as each is a one of a kind dramatic experience.
From the half-million-dollar fixers to the five-million-dollar estate, I've sold a wide range of waterfront homes on Bainbridge Island. There are a lot of layers to these home sites, and due diligence takes on a higher than average level of importance.
If you're seeking your own waterfront lifestyle on Bainbridge Island, you're likely seeking an advocate who knows how to listen and match your preferences with the intricacies of these properties. I will work tirelessly to flesh out what you need in a home and will strive to ensure you are confident and able to make a smart investment. My testimonials will attest to this.
I've assembled this website to help you learn about the waterfront "neighborhoods" on Bainbridge and all the minutiae that come with it. I emphasize neighborhoods because I, and I alone, have oversimplified the island's 53 miles of shoreline into these sections for an organization of my marketing, not because the community would recognize these designations as I have defined them.
I see every waterfront home that hits the market on Bainbridge Island and can be your eyes and ears, wherever you may be. Click here to read an example of the kind of prose I share with clients to help them get to know properties from afar and decide if jumping on a plane is the right decision (I have had two clients do this, and both bought their new favorite home in the world). And of course, sending pictures and videos is a standard part of my service.
These homes and their sites are far more intriguing than I could hope to capture in some thousands of words and some video.
So please, contact me today to start our conversation about the waterfront home your lifestyle needs.
And if you would like to see the island by air, I can help make arrangements 🙂