Impact of COVID-19 on the Bainbridge Island Real Estate Market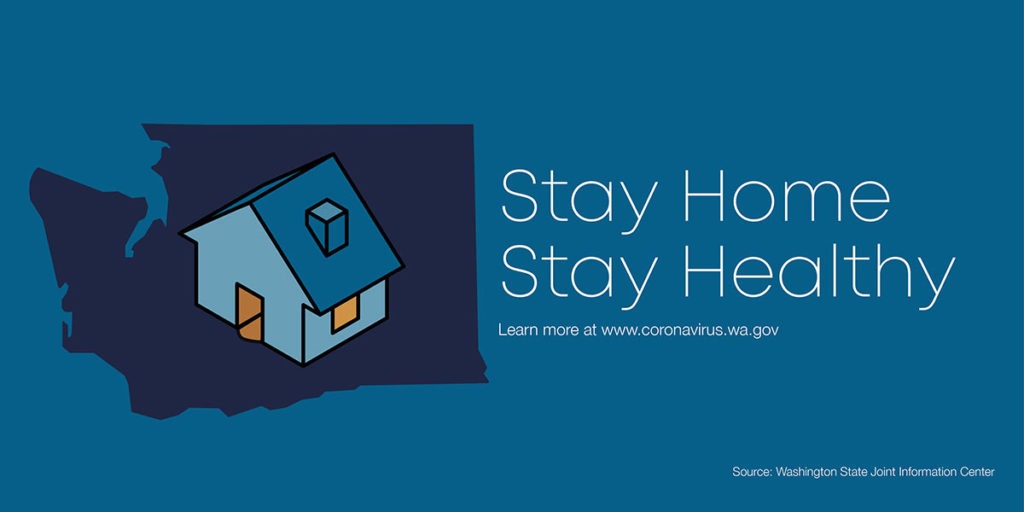 What impact has covid-19 had on the bainbridge island real estate market?
Friday, may 15, 2020
First and foremost, we at Windermere are here for you remotely, with a commitment to get through this together. Governor Inslee's STAY HOME, STAY HEALTHY proclamation means real estate activities LIMITED; see below. 
7-DAY UPDATE
The good news this week is how serious everyone is taking the Stay Home Stay Healthy order, and how the curve appears to be flattening in WA. With just six new cases of COVID-19 reported in Kitsap County this week, we're still flattening the curve, but not out of the woods just yet. Learn more about our community health re: coronavirus at the county's website.
STATISTICS
18 new listings, which is about normal for this time of year.

Up from 8 last week, so more than double and a great addition to the supply side.
This is great news for buyers who have been waiting for the pause in supply to bounce back. Hopefully, this continues.

We only saw 5 listings reach mutual acceptance between buyer and seller, down sharply from last week's 19.

That's right; the week over week pending sales were down from 19 to just 5.
With a combination of fantastic weather, Mother's Day, and of course loosening restrictions, people were out of their homes doing something fun and clearly this last week wasn't time to shop for a home.

We had just 6 sales close which is up from last week's 4, but still reflective of the slowdown in late March and early April.
Today's active inventory sits at just 64 homes, 20 condos, well below normal level for this time of year
PULSE
Over the last week, we only saw sub-million dollar homes go pending, but with a sample size of six this isn't cause for alarm.
Ten of the 18 new listings were over a million dollars, which does show the confidence that those sellers and their Realtors have in this market.
We will get through this, together.
Life goes on; babies will be born, relocations will happen, and life's circumstances will still require some folks to move over the next few months. The real estate market on Bainbridge is going to move forward.
If life's circumstances are such that you need to buy or sell property, know that I'm here with my silver-lining mindset, empathic approach and fact-based drive to help you ease the pain points you may be facing.  I'm quick to respond and am just a phone call or a video chat away to help you achieve your goals.
restrictions on real estate activities
The protocols that must be followed for the permitted in-person activities include:
In-person activities must be by appointment only;
No more than two people, including the broker, may be at the property at any one time; and
Those two persons must strictly follow social distancing guidelines established by the Centers for Disease Control and Prevention ("CDC") by remaining at least six feet apart at all times.
The revisions to the Order are limited to allow the following in-person activities, provided the above protocols are followed:
Previews and showings of listings by appointment only;
Listing presentations, photography, and creating virtual tours for new listings [Note: professional photographers are not considered "essential," thus all photos must be taken by the broker or seller];
Inspections for pending transactions;
Appraisals for pending transactions;
Buyer "walk-throughs" for pending transactions prior to closing; and
Providing keys to buyers at closing.
COVID-19 Archives
How have best practices changed given the health crisis?
Guidelines and Forms
In the last two weeks, people-focused Windermere Real Estate has created materials for clients, and the legal teams at Windermere, NWMLS and WA Realtors have all worked to create FAQ sheets as well as new forms that can be used as part of a contract in a transaction during this unprecedented time.
Click here to access these materials, and please don't hesitate to reach out to me to ask questions.
My goal is to serve your needs; I will move mountains to ensure you meet your objectives, listen carefully so I can focus on your motivations, and provide you with the insight you need to make strategic decisions. I'm here to get your job done, so please let me know what I can do for you or those you know.